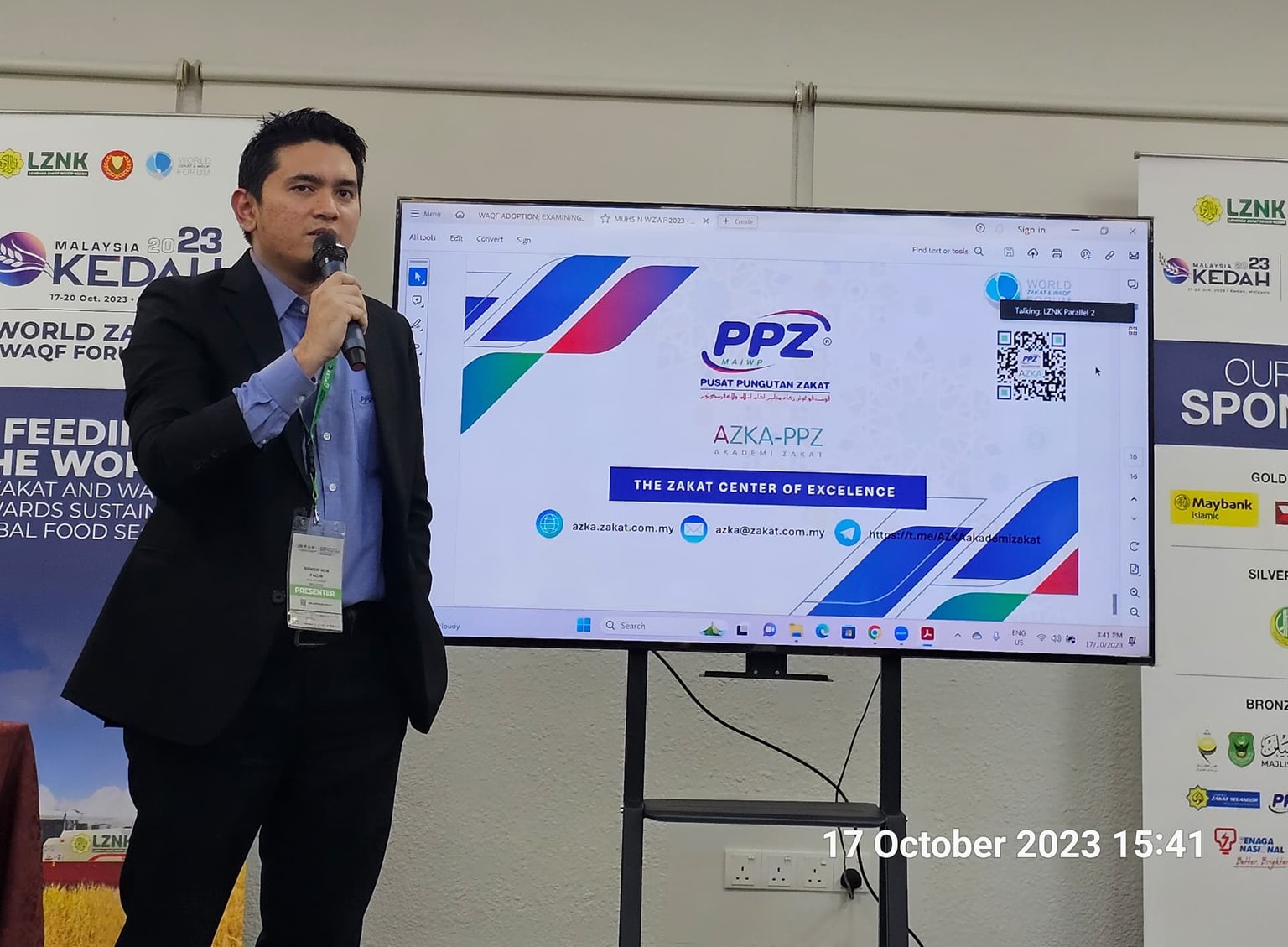 AZKA-PPZ Presented a Research Paper at WZWF 2023 @ Alor Setar, Kedah.
Post by:

AZKA

October 17, 2023

Comments off
On October 17th, 2023, Akademi Zakat (AZKA-PPZ), represented by Mr Muhsin Nor Paizin (Manager of AZKA-PPZ) presented a research paper titled "PUBLIC VIEW ON THE TENDENCIES OF WAQF PROJECT SECTOR".
The research background is as follows:
Management of CASH WAQF (General Waqf and Specific Waqf) was recently been handed over to PUSAT PUNGUTAN ZAKAT (PPZ) starting December 2022 by Majlis Agama Islam Wilayah Persekutuan (MAIWP).

PPZ-MAIWP has outlined SEVEN SECTORS of waqf projects.

The waqf project sector involves the economy, Emergency, Healthcare, Education, Property, Science and technology, and Social.

Because PPZ-MAIWP has just recently been entrusted with managing cash waqf matters in the Federal Territory of Malaysia, there is a need to investigate which waqf project sectors should be prioritized.

This study will not cover any legal or regulatory framework aspect.

The full view of the research slides can be accessed via: https://bit.ly/wzwf2023muhsin