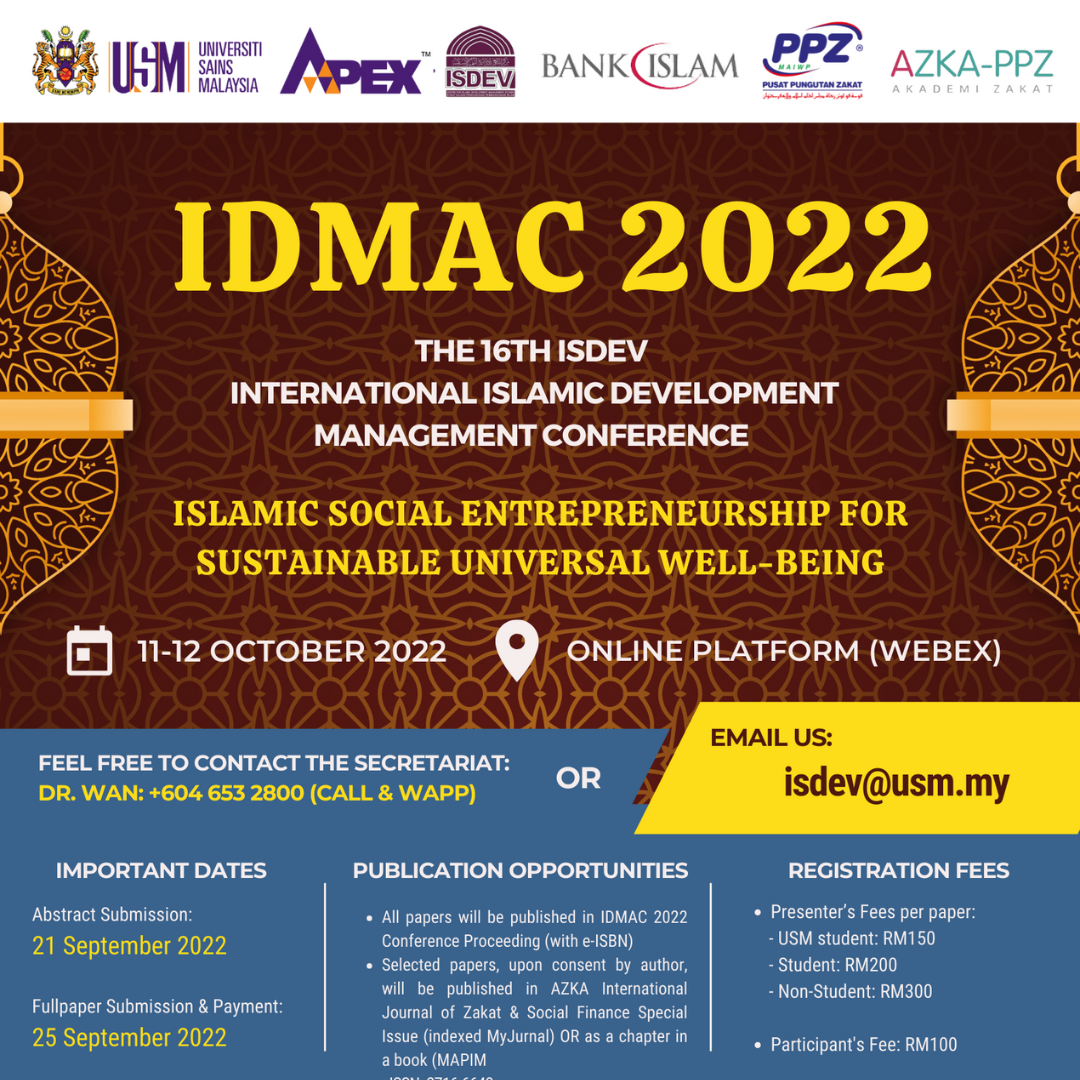 AZKA had the opportunity to participate in "The 16th ISDEV International Islamic Development Management Conference (IDMAC))" organized by the Center for Islamic Development Management Studies (ISDEV) in collaboration with AZKA as a sponsored.
The theme of the conference is "Islamic Social Entrepreneurship For Sustainable Universal Well-Being". The program conducted through online platform using Webex.
This 2 days conference covered ranging from Islamic Social Entrepreneurship, Islamic sustainability, Islamic Social Welfare, Development of Entrepreneurial Skills, Management of Islamic Socio-Economic Institutions and Islamic Social Development topics.
eProceeding
The 16th ISDEV International Islamic Development Management Conference (IDMAC)