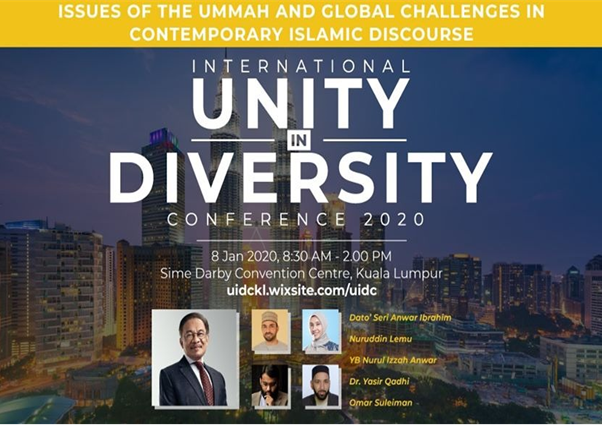 Sime Darby Convention Centre
Muslims today are seeing fresh challenges. Their identity is being reshaped, they are socially and economically disadvantaged and face isolation. Topping that, Islamophobia is almost every Muslim's battle. Muslims in Malaysia are not exempt from this young and old, urban and rural.
The conference aims to enlighten participants into seeing that though Muslims live in different parts of the world, we face similar issues. It will also propose ways in which we can overcome these challenges individually and collectively.​
The conference aims to:
Gather Muslim leaders, intellectuals and scholars from around the world to discuss and exchange ideas about the issues revolving in the Muslim world.
Provide a platform for participants to understand that Muslims face similar issues across the globe.
Cement the concept of Wasatiyyah, or a moderate, just and best approach.
Allow the exchange of knowledge and experience and to contextualise that to the culture and environment in Malaysia.