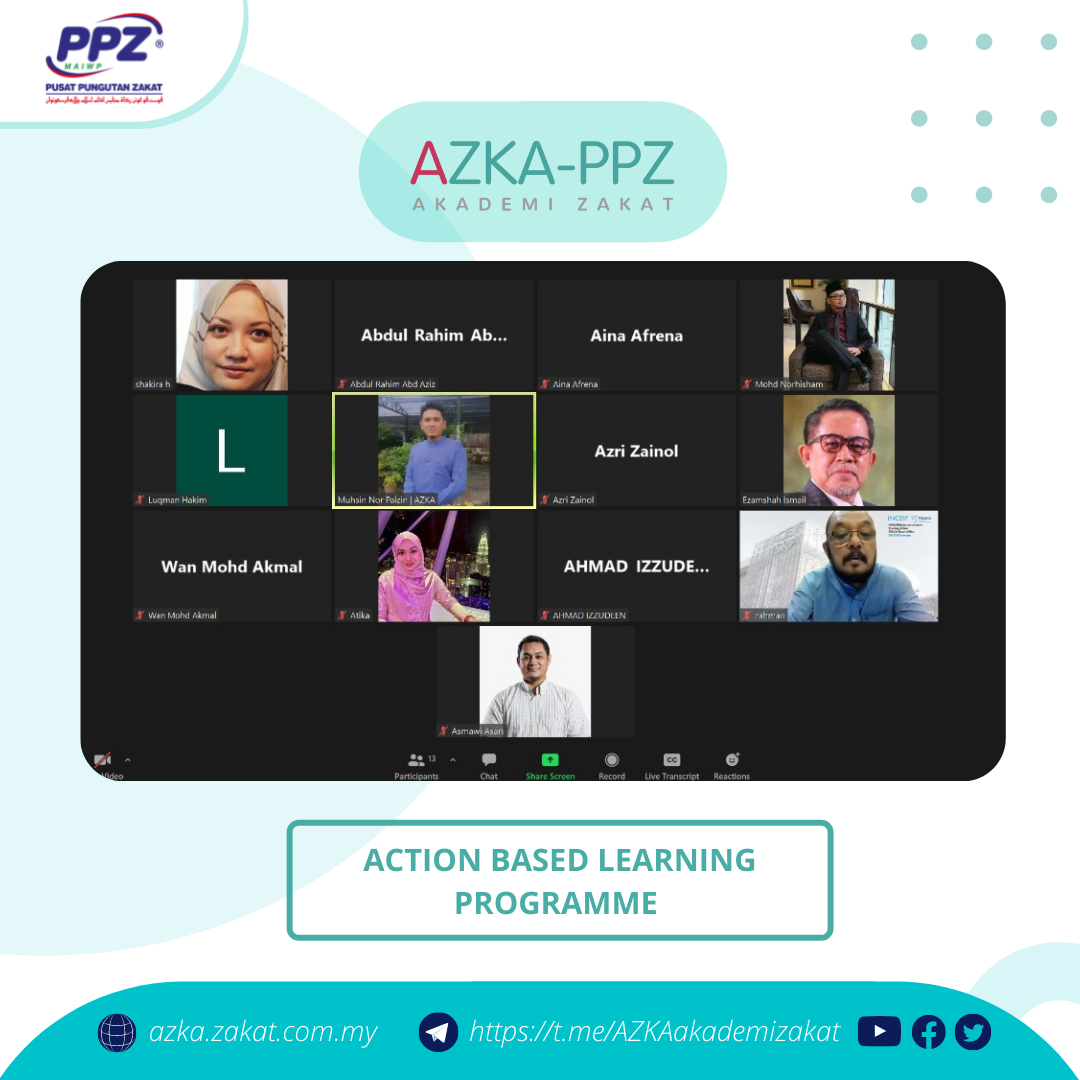 Action Based Learning Phase 3 in year 2022 with INCEIF students. The project title for this this phase is to conduct a study on the Covid-19 impact: Implication towards online zakat collection in Malaysia and the usage of social media platform in boosting zakat awareness.
Objectives:
To identify the trend of online zakat collection during the pandemic;
To identify the level of acceptance of zakat payers towards online method platform during pandemic;
To identify a way to increase the ''Like", "Share "and "Comment" features on zakat social media platform;
To identify the effectiveness of the zakat institution in managing negatives perceptions on zakat news; and
To provide suggestion and recommendation to overcome the impact towards zakat collection.
The duration for this project is from 17st to 22 April 2022.