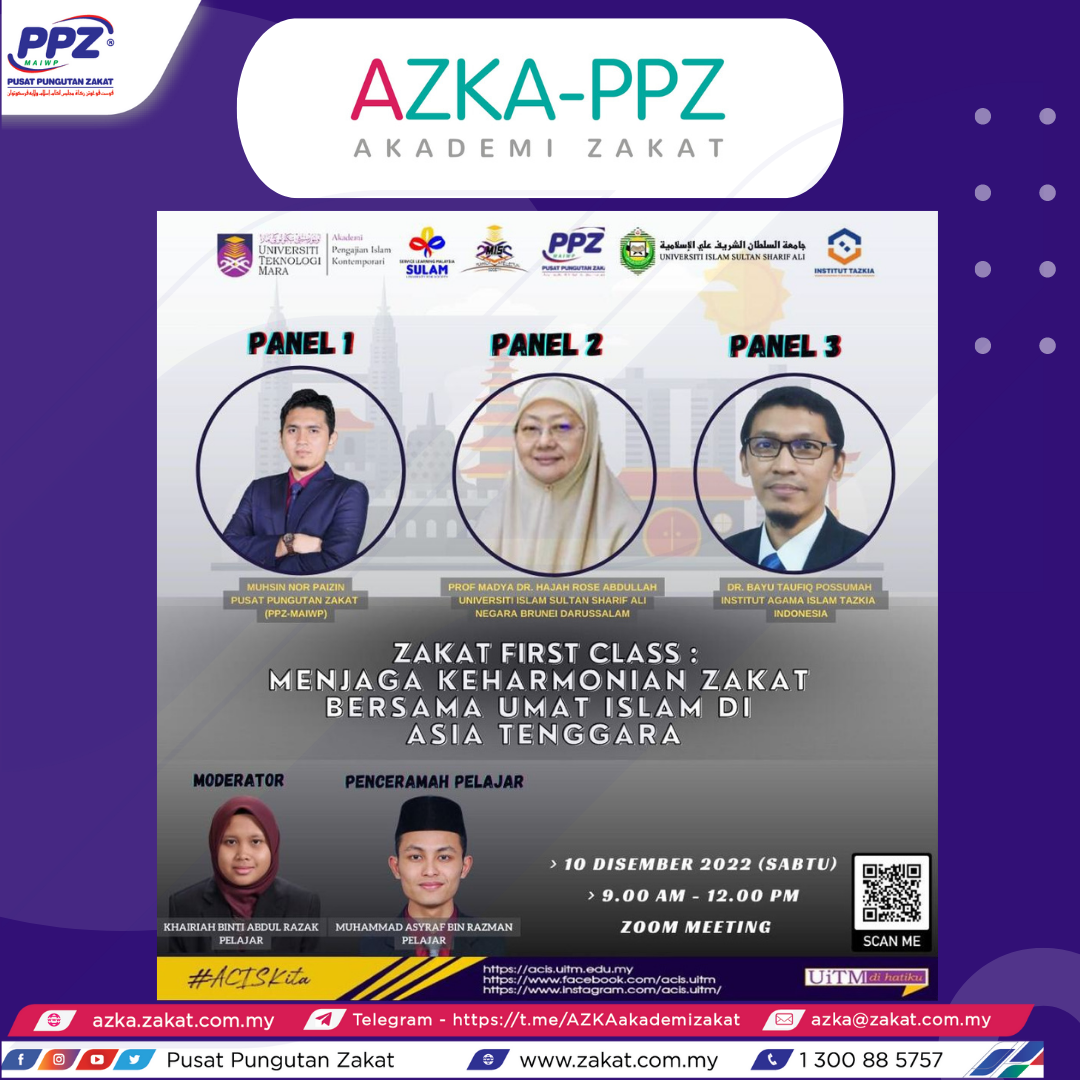 Zakat First Class: Menjaga Keharmonian Zakat Bersama Umat Islam Asia Tenggara
Post by:

AZKA

December 10, 2022

Comments off
The E-Sulam Webinar Series with UITM Shah Alam students was held on December 10, 2022. The Academy of Contemporary Islamic Studies (ACIS) at UITM Shah Alam, which is led by Dr. Raudhah Md. Ramli, is in charge of organising this collaboration.
Ustaz Muhsin Nor Paizin, the manager of AZKA-PPZ, was invited to participate in a panel discussion on the topic of Zakat First Class: Preserving the Harmony of Muslims in Southeast Asia. Associate Professor Dr. Hajah Rose Abdullah from Sharif Ali Islamic University (Brunei) and Dr. Bayu Taufiq Possumah from Tazkia Institute of Islamic Religion (Indonesia) are the other panellists in addition to AZKA-PPZ.
At the end of the discussion, that PPZ-MAIWP committed keep its commitment to enhancing organisational management and giving all zakat payers the best service possible. In order to help asnaf more and more effectively, PPZ-MAIWP aspires to keep improving zakat collection through the continuous loyalty and confidence of zakat payers. We believe all of our zakat payers are First Class payers, meanwhile, the First Class asnaf are especially the faqir and poor asnaf groups that have effectively transitioned from asnaf to muzakki.