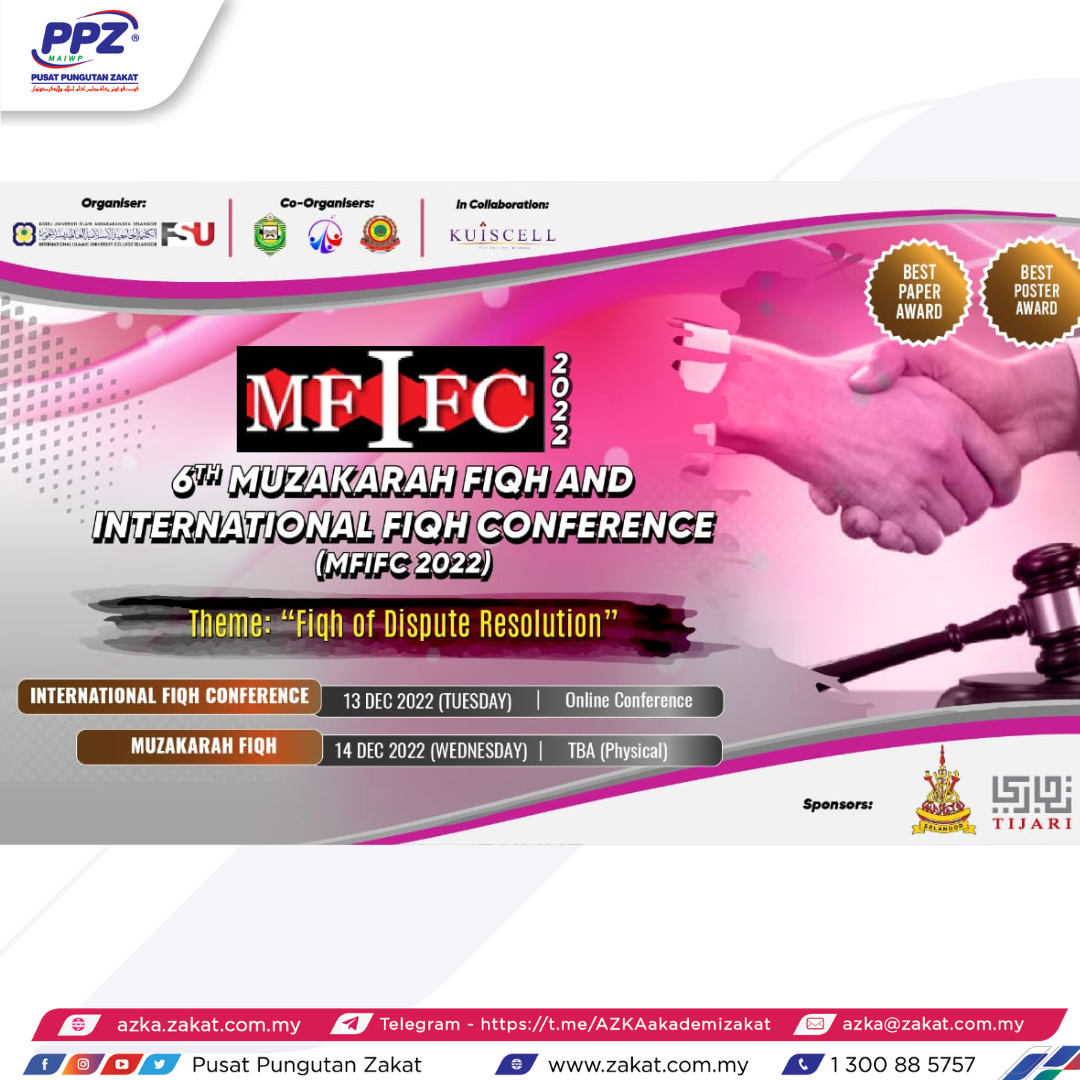 6th Muzakarah Fiqh and International Fiqh Conference 2022 (MFIFC 2022)
Post by:

AZKA

December 13, 2022

Comments off
The Faculty of Syariah and Law, Kolej Universiti Islam Antarabangsa Selangor, organised the 6th Muzakarah Fiqh and International Fiqh Conference (MFIFC 2022) with the theme "Fiqh on Dispute Resolution," and AZKA had the opportunity to participate as a presenter. Our distinguished Manager of AZKA-PPZ, Ustaz Muhsin Nor Paizin, represented AZKA.
Innovation and Technology Optimizing for Increasing the Collection and Distribution of Zakat in Malaysia was the topic of Ustaz Muhsin's presentation.
These 2 days conference covered ranging from Islamic Economics, Islamic Finance, Muamalat, Maqasid Syariah and Syariah Law.