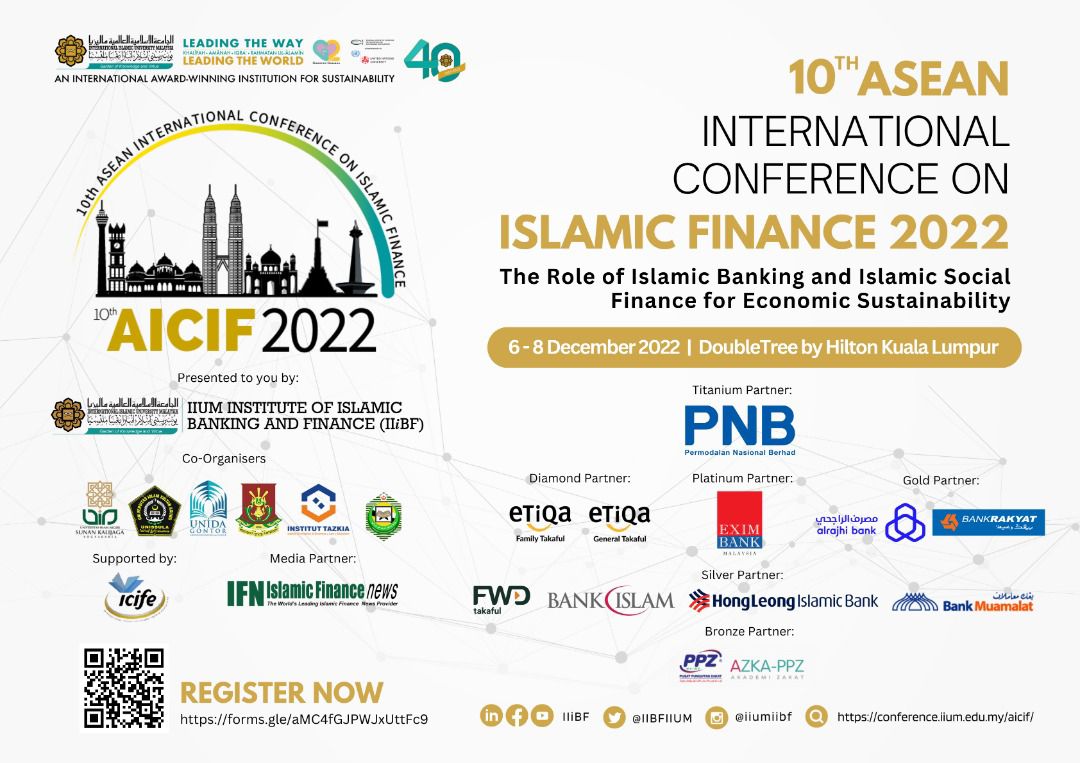 10th Asean International Conference on Islamic Finance (AICIF 2022)
Post by:

AZKA

December 6, 2022

Comments off
AZKA had the opportunity to participate in "10th ASEAN INTERNATIONAL CONFERENCE ON ISLAMIC FINANCE (AICIF 2022)" organized by the International Islamic University Malaysia and IIUM Institute of Islamic Banking & Finance (IIiBF) in collaboration with AZKA as a bronze sponsored.
The focus area of the conference is "The Role of Islamic Banking and Islamic Finance for Economic Sustainability". The program conducted through hybrid method.
This 3 days conference covered ranging from Sustainable Development Goals (SDG's) and Islamic Finance, Takaful and Re-takaful, Islamic Economics for Sustainable Development, Islamic Banking, Islamic Social Finance and Crises, Fintech, Digitalization and Islamic Finance, Zakat, Waqf and Sadaqah, Islamic Wealth Management, Islamic Finance Literacy and Maqasid al-Shariah and Islamic Finance.