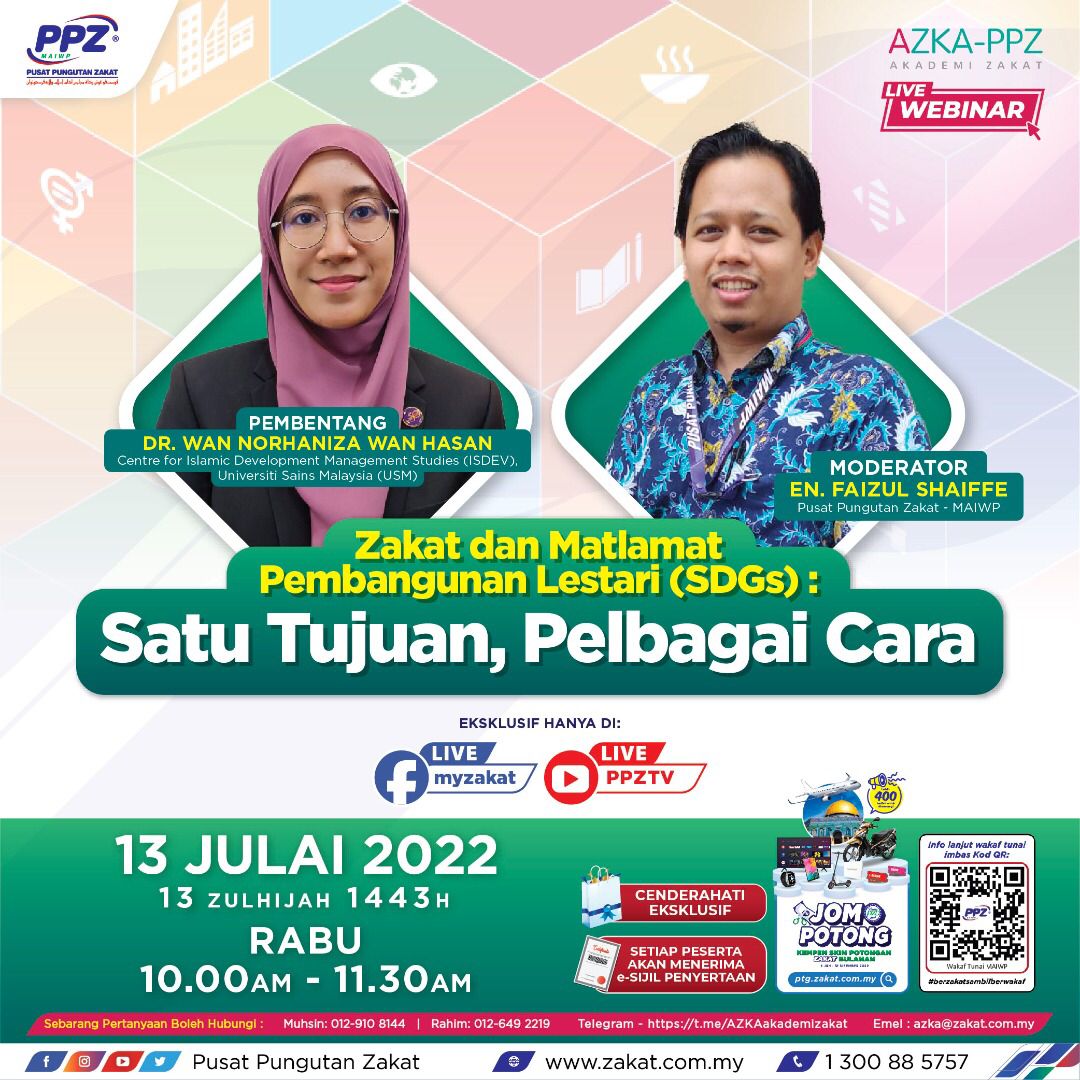 PPZ-MAIWP Facebook & Youtube
The Sustainable Development Goals (SDGs) agenda are the core of 2030 which connects 17 global goals to use as an action plan to achieve sustainable development of a country. It is a program based on human rights covering three dimensions: social, environmental, and economical.
Poverty eradication is the main activity of zakat management in helping asnafs out of the cocoon of poverty in line with the country's economic development. The SDG approach seen can strengthen the management of zakat. With the help of zakat, the issue of education can also give new life to students, especially for those who cannot afford it.
Among the components of the SDGs that are often associated with zakat are No Poverty, Quality Education, and Reduced Inequalities. However, to what extent can the SDG's goal link to zakat, and how can the impacts help management zakat move forward.
Let's watch the Live Webinar Zakat dan Matlamat Pembangunan Lestari (SDGs): Satu Tujuan Pelbagai Cara presented by Dr. Wan Norhaniza Wan Hasan, Center for Islamic Development Management Studies (ISDEV), Universiti Sains Malaysia (USM). The moderator was Mr. Faizul Shaiffe, Zakat Collection Center (PPZ-MAIWP).
---