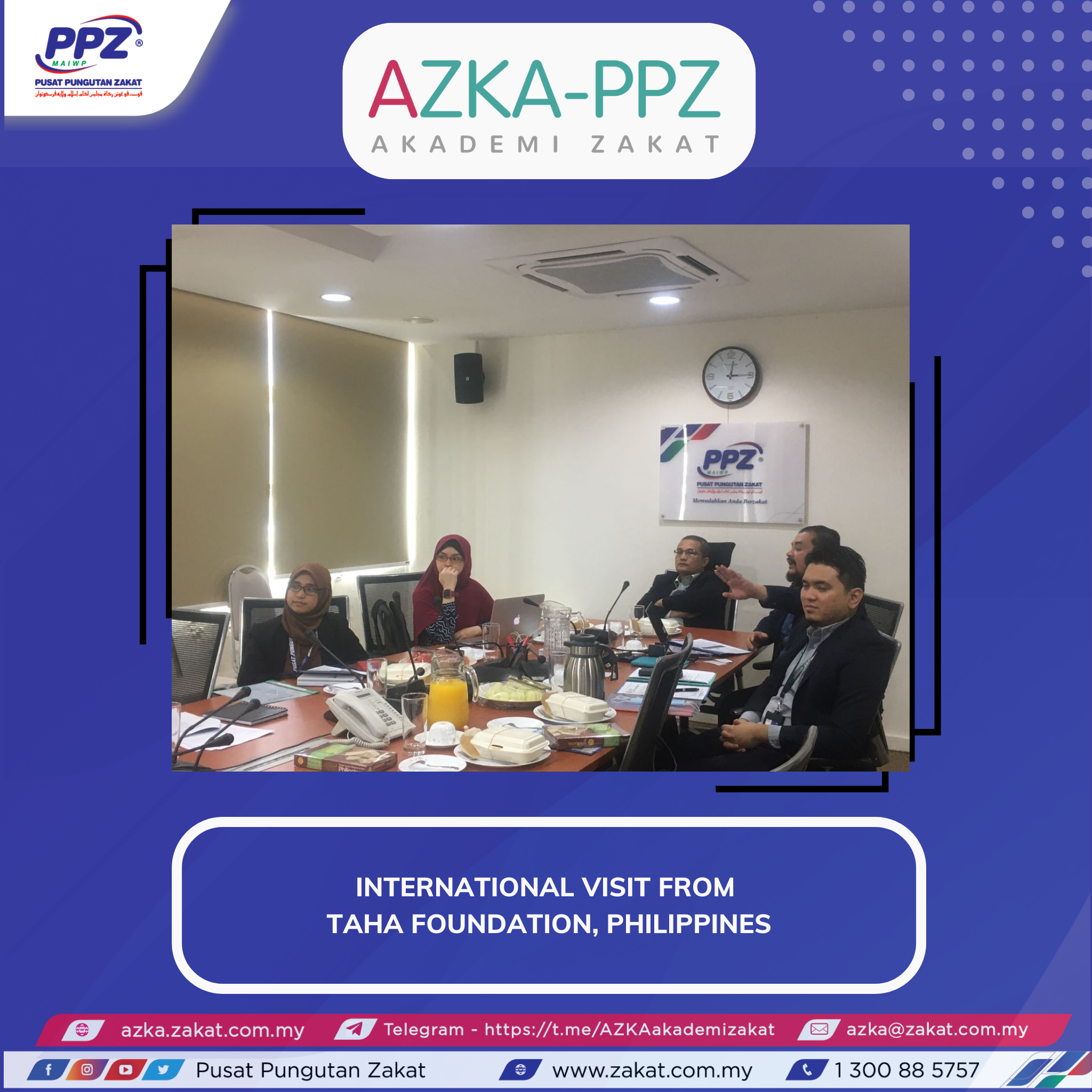 On February 27, 2023, representative from Taha M. Basman Memorial Islamic Foundation, Inc. (Taha Foundation PH), Philippines, Ms. Anna Basman has opportunity to visit Pusat Pungutan Zakat-MAIWP to discuss and draw learning experiences from the successful operations and management of Pusat Pungutan Zakat-MAIWP.
PPZ-MAIWP represented by team of Akademi Zakat (AZKA) and Syariah & International Unit.
The objectives of this session are:
To share ideas and knowledge sharing on issues related to practice of zakat
To identify best practice in management of Pungutan Zakat-MAIWP
To perform a research that can be carried out for the benefit of both parties.