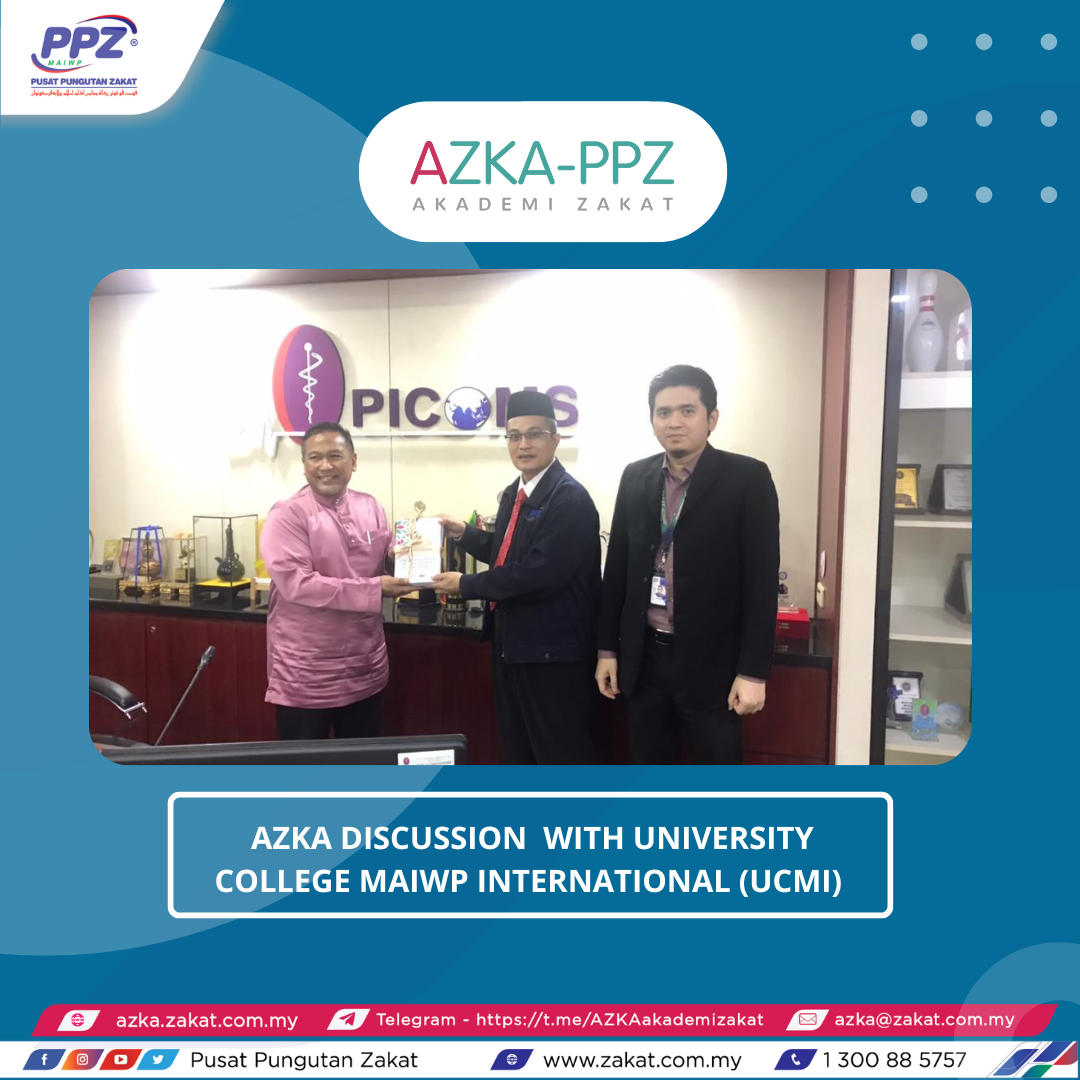 University College MAIWP International (UCMI)
On August 12, 2022, AZKA visited University College MAIWP International (UCMI) to discuss on the proposed paper for the establishment of the Asnaf Development Research Center – University College MAIWP International
PPZ-MAIWP represented by Assistant General Manager, Research & Development, Zakat Academy (AZKA-PPZ) and Shariah & International Unit (USA).
The objectives of Pusat Asnaf Development Research Center are to:
Provide support to researchers from multi-field UCMI lecturers, researchers in the country and researchers abroad.
Encourage and strengthen cooperation among Institute of Higher Education, Government and Industry Players especially MAIWP and PPZ-MAIWP.
Encourage research and publication in the field of Baitulmal.
Offering consulting expertise and advisory services in the field of Baitulmal.
Conduct research that can maximize endowment funds.
Contribute and provide Research and Development (R&D) services to the MAIWP Group (MAIWP Subsidiary).