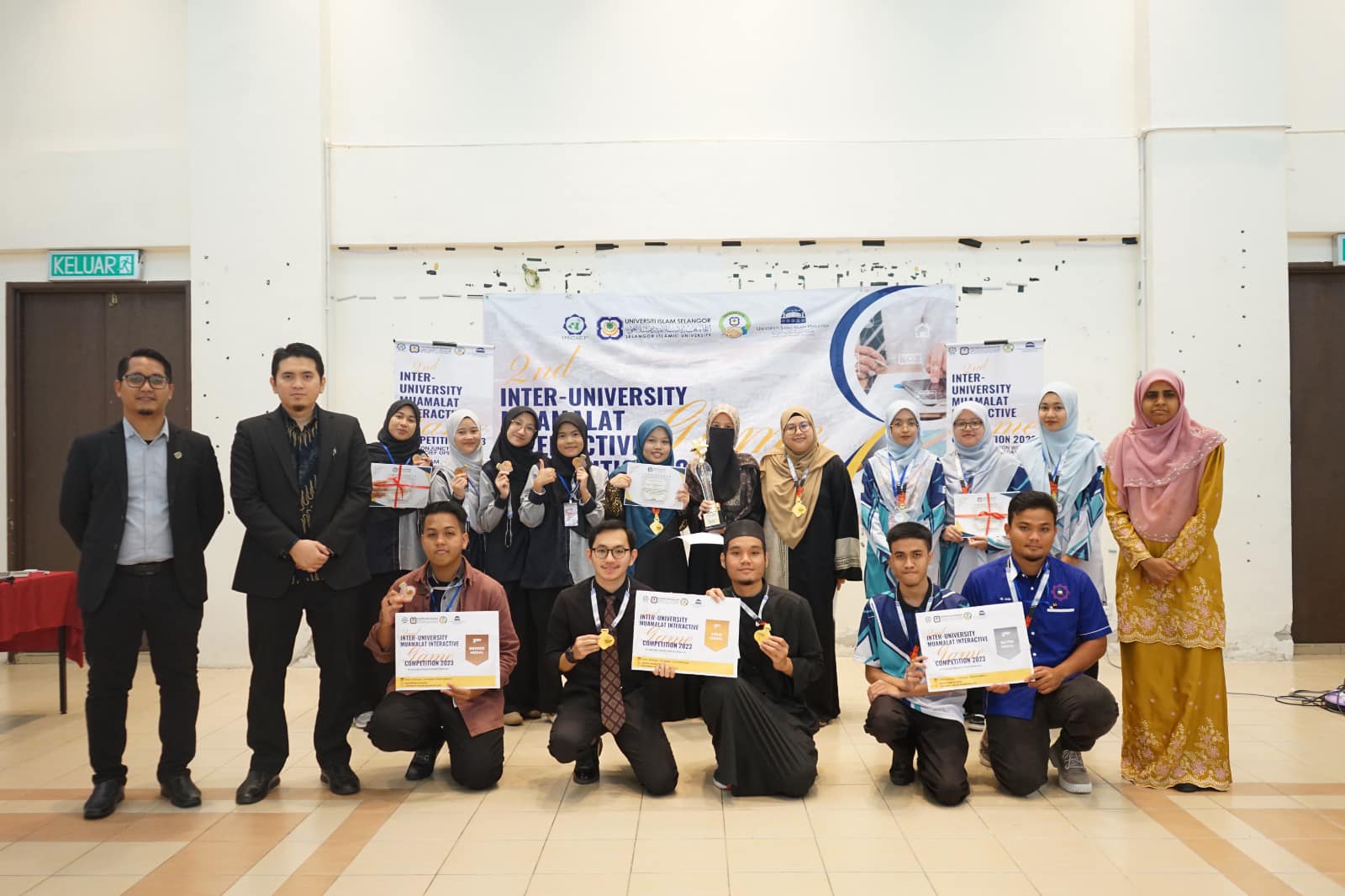 AZKA Appointed as Chief Jury for 2nd Inter-University Muamalat Interactive Game (MIG) @ UIS
Post by:

AZKA

October 31, 2023

Comments off
On October 31st, 2023, Akademi Zakat (AZKA-PPZ), represented by Mr. Muhsin Nor Paizin (Manager of AZKA-PPZ) was appointed as the Chief Jury as well as an Independent Jury (Industry) for the 2nd Inter-University Muamalat Interactive Game (MIG) competition at Universiti Islam Selangor (UIS); together with Dr. Supiah and Dr. Kasumalinda from USIM.
A total of 8 universities have anticipated this event.
After an intense battle of wits and strategic thinking, the winners are:
🥇 Gold Winner: Universiti Islam Selangor (UIS).
🥈 Silver Winner: Kolej Islam Teknologi Antarabangsa Pulau Pinang (KITAB).
🥉 Bronze Winner: Universiti Sains Islam Malaysia (USIM).
Best Participant: Nur Nadhirah Zakiyyah bt Mohammad Nazmi from the Faculty of Syariah and Law, Universiti Islam Selangor (UIS).
Congratulations to the organizers IRCIEF UIS and all the winners.
Thank you again to IIRCIEF UIS for inviting AZKA-PPZ.