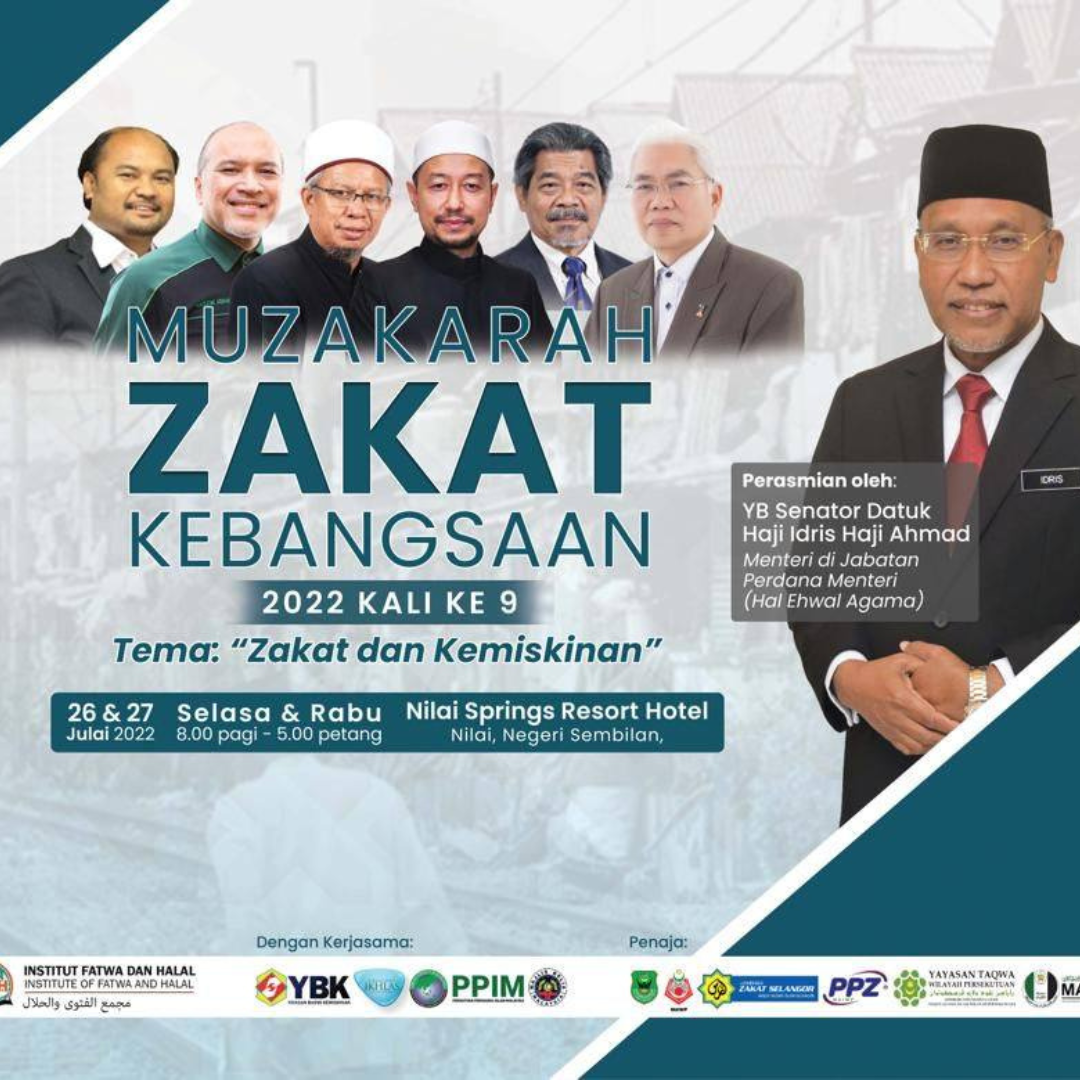 Muzakarah Zakat Kebangsaan Tahun 2022 Kali Ke-9
Post by:

AZKA

July 26, 2022

Comments off
AZKA had the opportunity to participate in "Muzakarah Zakat Kebangsaan Tahun 2022 Kali Ke-9" organize by Universiti Sains Islam Malaysia (USIM)) through their Institut Fatwa dan Halal Faculty on July 26-27, 2022 from 9.00 am to 5.00 pm.
The objective of the Muzakarah examine the issues of zakat and poverty in Malaysia and to understand the method of determining the poverty index in Malaysia. In addition, this Muzakarah also aims to find the best methods and mechanisms to reduce poverty in Malaysia
This program was broadcast live through iFFAH official social media platform, Facebook was participated by Zakat Institution, Non Government Organization and Institutions Academics.