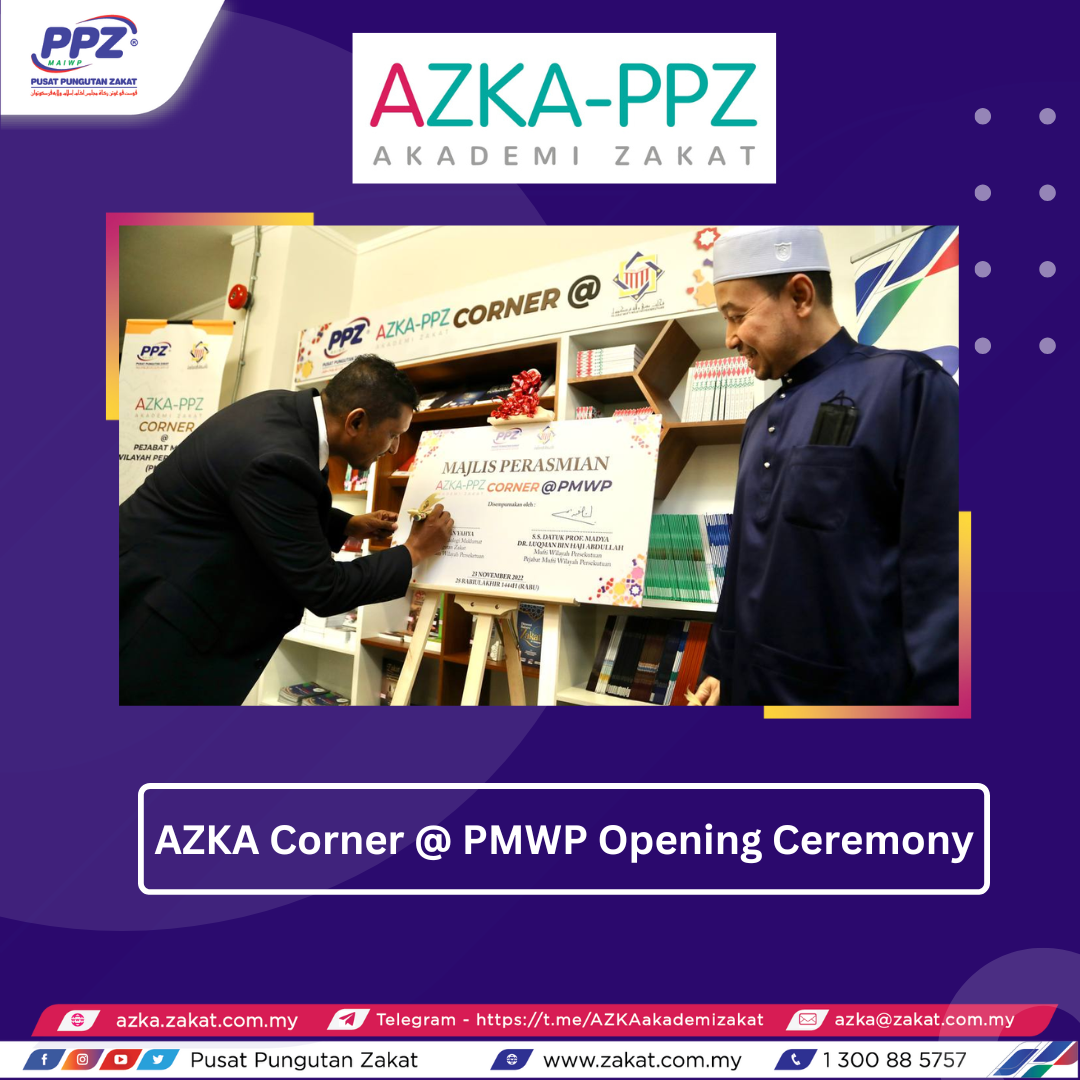 AZKA Corner @ Pej. Mufti Wilayah Persekutuan Opening Ceremony
On November 23rd, 2022, AZKA marked another significant milestone to its extraordinary journey today with the establishment of the 8th AZKA Corner.
The Grand Opening Ceremony of the departments was held on this day from 10.00 am to 12.00 pm at Pejabat Mufti Wilayah Persekutuan. This prestigious occasion was honored by the presence of the Sahibus Samahah Datuk Prof. Madya Dr. Luqman bin Haji Abdullah and General Manager Information Communication Technology PPZ-MAIWP, Haji Norman bin Yahya. The 8th AZKA Corner has started operating in March 2022.